If there's tension in your household and you can feel a separation coming along the way, you should consider getting talking with family law attorneys. A family law attorney is a great resource for anyone going through a separation and can help make the process go smoothly. It's time to learn more about the family law process and how to find a mediator to help you overcome your family troubles.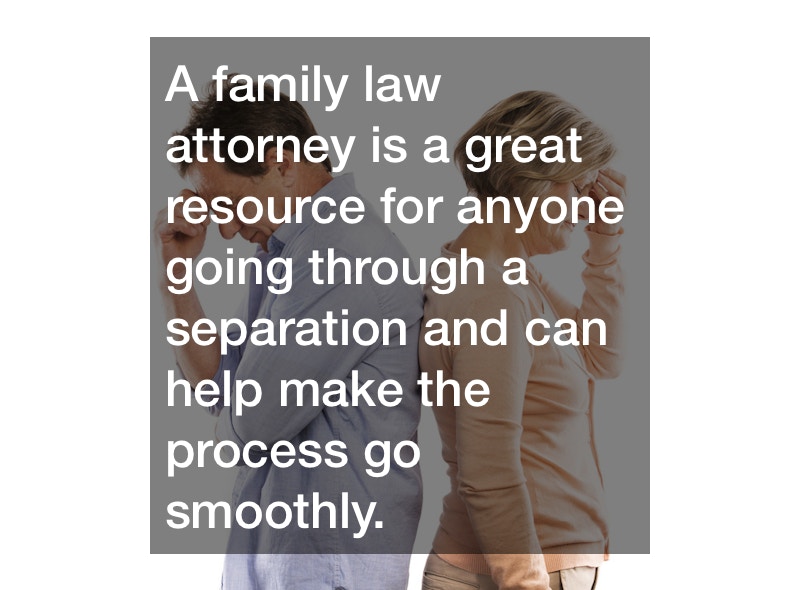 There are numerous family law practice areas, and each goes better for some scenarios. For instance, you might need a divorce lawyer if you and your partner want a healthy separation. Other areas of family law can be helpful if you need a mediator or someone to advocate for both parties while giving an impartial opinion. Moreover, a professional family lawyer has experience dealing with family traumas and other complicated scenarios. You and your family are safe by trusting a lawyer who can provide family law tips to improve communication with your family and help you with your legal troubles.
Family law isn't easy for those who don't know much about legal procedures. However, with the help of a professional family lawyer, you can put an end to your family discussions and find the peace you've always wanted. The sooner you reach out, the easier it will be to get the help you need.
If you are considering filing for divorce in Texas the absolute best way to manage the situation is to hire an attorney that specializes in family law. Like every other state in the US, Texas has specific rules to follow when it comes to filing the divorce.
For example to file for divorce in Texas you have to have established residency in the state for at least 6 months prior to filing the divorce petition. Additionally, you have to be a resident of the county where you are filing for the previous 90 days.
When Both Parties Agree
In some cases both parties are ready to dissolve the marriage. If both you and your spouse can agree to the terms of your divorce than you would file a "Stipulation" with the court, however, in most cases things are not that simple.
Even when both parties agree to the divorce it is always best to have a family lawyer involved to review the paperwork before it is filed. Expediting the divorce process relies heavily on ensuring the documents are prepared and filed correctly.
When Everyone is Not On Board With the Divorce
If you and your spouse are not in agreement about the divorce or any of the terms of the divorce like:
Child custody, child support, and visitation
Alimony
Dissolution of community property assets
There are a lot of things that couples have to come to terms with during a divorce that is not easily addressed in many cases. Having a lawyer Laredo TX couples have found can make the process easier. Many couples find it difficult to deal with the process.
When couples cannot come to an agreement about the divorce terms, there will be a divorce trial. During the trial, each side will have an opportunity to present their case. It is important that you have a family lawyer on your side if you need to go to trial for your divorce.
How Long Does a Divorce Take in Texas?
The soonest a divorce can be finalized after a petition has been filed is 60 days, but that is not typically the case. Usually, the process ranges from 6 months to a year in length, depending on the situation, and how easily the couples can come to terms.
Why Having an Attorney is the Best Option
Whether you and your spouse are on good terms or not, it is easier to have an attorney handle the process for you. You will not have to worry about errors and of course, if you and your spouse cannot come to terms, having an attorney will ensure your rights are protected.